The information provided here is for educational purposes only. As it is impossible to include all situations, circumstances and exceptions in a newsletter such as this, a further review should be done by a qualified professional. No individual or organization involved in either the preparation or distribution of this letter accepts any contractual, tortious, or any other form of liability for its contents.
For any questions … give us a call.
In This Issue:
ENHANCING THE VALUE OF OWNER-MANAGED BUSINESS: Starting the Transition Early
SALARIES TO FAMILY MEMBERS: Amounts Paid Must be Traceable
DIRECTOR LIABILITY: Properly Resigning
PROVIDING SUPPLIES TO YOUR CONTRACTORS: GST/HST Issues
LIFE INSURANCE POLICIES: Using Tracking Shares
WITHDRAWING FROM FAMILY RESPs: Flexible Planning Possibilities
HOLDING DIGITAL ASSETS IN RRSPs: Pitfalls and Possibilities
WORKSPACE IN HOME CLAIMS: CRA Reviews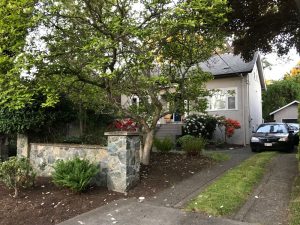 In early 2022, CRA began to send out education letters in respect of individuals claiming the principal residence exemption (PRE) in the British Columbia region.
Read More »